Leeds allowed Aston Villa to score a bizarre equaliser after scoring themselves when a Villa player was down injured in a 1-1 draw at Elland Road that confirmed Sheffield Uniteds promotion to the Premier League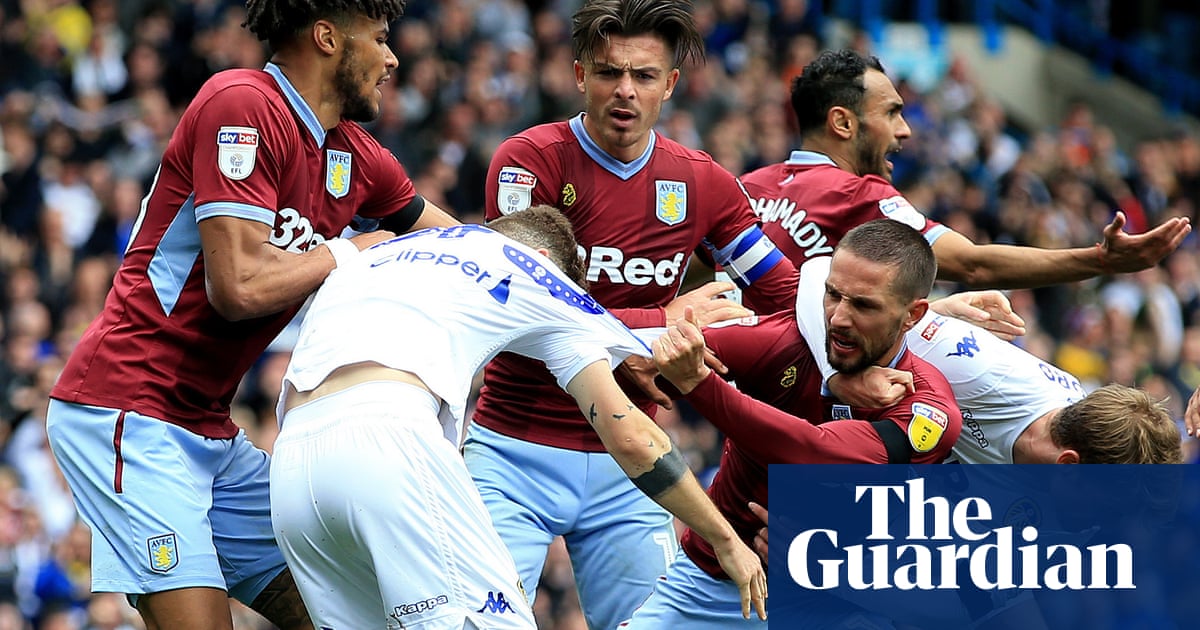 A spirit of fair play ultimately, and perhaps a little begrudgingly, trumped a ruthless win-at-all-costs mentality but, for several insane second-half minutes, anarchy prevailed in West Yorkshire.
As Leeds Uniteds Mateusz Klich curled a highly opportunistic 72nd-minute goal beyond Jed Steer all hell broke loose. At the time Aston Villas Jonathan Kodjia was down injured after being fouled and his teammates had asked for the ball to be put out of play. When Tyler Roberts passed up the chance to do so and, instead, put Klich through it provoked a mass, ugly, on-pitch melee.
Playing on and scoring was unsporting and perhaps reflected the frustration of Marcelo Bielsas players who knew before kick-off that automatic promotion had all but slipped from their grasp. The sight of Klich racing down the left as Villa players stood motionless certainly incensed a visiting side who could yet be reunited with Leeds in the play-off final at Wembley.
As Dean Smith, the visiting manager, and his assistant, John Terry, went berserk in the technical area with Terry pointing fingers in Bielsas face pandemonium and acrimony unfolded on the pitch.
Almost every player became embroiled in a bout of push and shove which ended with Villas Anwar Ghazi being shown a red card after clashing, with Patrick Bamford and Conor Hourihane who at one point grabbed Klich by the throat and Bamford both being booked.
Stuart Attwell, the referee, had an unenviable job but replays suggested the sending off was incorrect as Ghazis elbow made no contact with the Leeds striker. Indeed Bamford appeared to have indulged in some amateur dramatics.