The Warriors v Rockets rivalry is the best we have in the NBA. So its a shame its being dominated by debates about officiating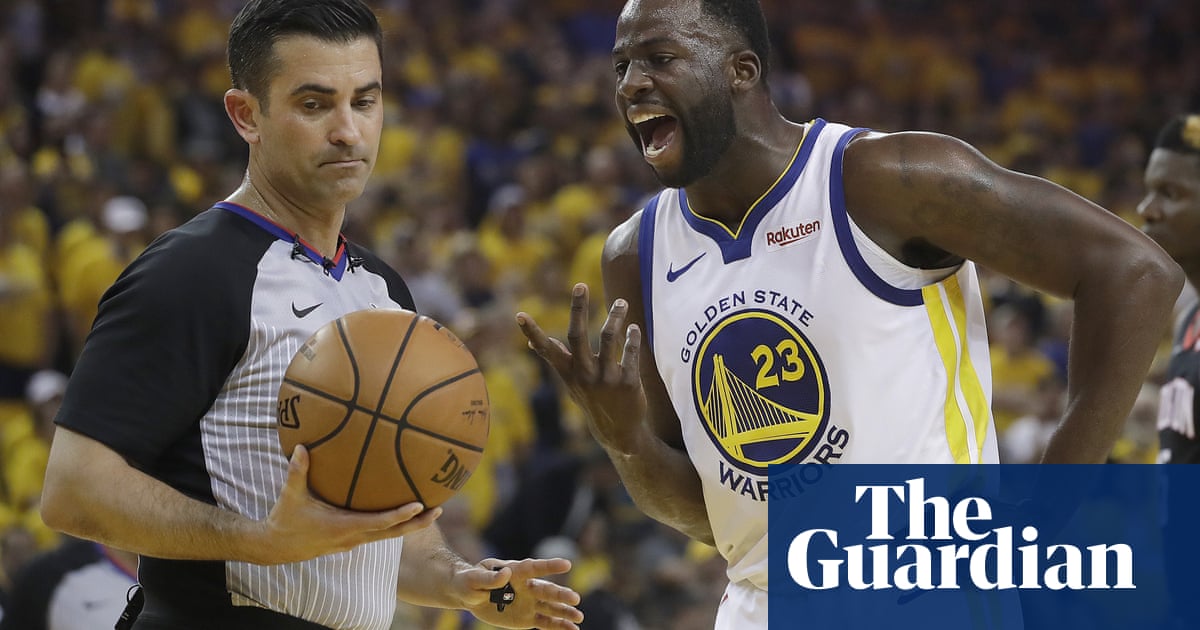 The relationship between the NBAs officials and its players is at its lowest point in over a decade. Not since the summers of the Tim Donaghy scandal and Dwayne Wades 97 free-throw Finals have the leagues officials come under such scrutiny for their actions or lack thereof.
It is a tiresome saga. The NBAs star players, who many believe receive the lions share of favorable foul calls due to the fact that they are star players, are apparently fed up that they arent getting enough foul calls. The Warriors win over the Rockets in Game 1 of the Western Conference semi-finals, a series that, to all intents and purposes, is serving as the Western Conference Finals was marred by controversy. Officials appeared to miss a bunch of fouls on James Harden. Houston coach Mike DAntoni estimated the refs failed to give at least 12 free throws. Game 2, which was won by the Warriors to give them a 2-0 series lead, was no different. The whinging and whining from the sports top two whinging and whining teams were incessant.
In the blue corner: Draymond Green, Steve Kerr, and Steph Curry, whose diminutive stature (for an NBA player) and fresh-faced looks seem to inoculate him from the same criticisms his teammates face. In the red corner: Harden, DAntoni, and first-ballot Hall of Fame moaner Chris Paul, who along with Blake Griffin and Doc Rivers made the blah Clippers of 2011 to 2017 borderline unwatchable. Somehow Paul has got even worse.
Paul was up to his antics throughout Tuesday nights Game 2. Harden didnt receive his first three-point foul call a staple of his game until the dwindling seconds of the third quarter. Paul responded with a championship-worthy celebration: